Ann-Marita's Scandinavian Show
This video of "Vårsøg" contains photos from many of Ann-Marita's performances for Scandinavian-Americans around the United States. Enjoy!
Ann-Marita was born and raised near what is arguably the most famous of the Norwegian fjords; Geirangerfjord. This area of Western Norway is steeped in traditional Norwegian culture and folklore.
Ann-Marita also lived for many years in Northern Norway, in a mining town north of the Arctic Circle.
Over the years, she collected a repertoire of her favorite Scandinavian folk and popular songs, as well as composing a set of original songs based on real-life stories of Scandinavian immigrants in the United States. Ann-Marita's Scandinavian show is a journey through the centuries, filled with heartfelt stories, tidbits of history, and joy, tears, and laughter. She has performed these songs—wearing her Norwegian bunad—at events all over the United States, from New Jersey to Alaska to California.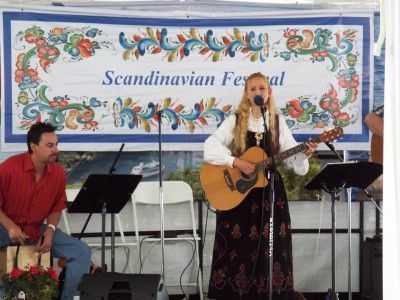 Ann-Marita live, accompanied by guitarist Al Bonhomme, at the Scandinavian Festival of Southern California 2017, performing the Norwegian folk song "Mellom Bakkar og Berg" by Ivar Aasen.
Traditional Norwegian folk song "Eg Heiter Håvard Hedde", from Ann-Marita's 2018 EP of Norwegian songs "Gamle Grendi".
Some of Ann-Marita's past Scandinavian shows include:
Daughters of Norway National Convention 2018 (Seaside, OR), Norwegian Notes, Fairbanks Summer Arts Festival (Fairbanks, AK), Norway Day Festival (San Francisco, CA), Norsk Høstfest (Minot, ND), Scandinavian Festival of Southern California (Thousand Oaks, CA), Scandinavian Festival (Budd Lake, NJ), Scandinavian Day Festival (Elgin, IL), Norrønna Lodge (Van Nuys, CA), and the wrap party for Disney Animation movie Frozen (Hollywood, CA).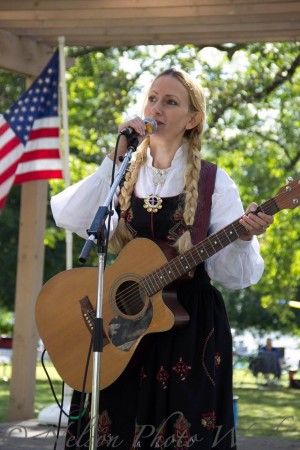 Photo by Nelson Photo Works.
For booking inquiries regarding Ann-Marita's Scandinavian Show, please send an email from the contact page.