January 19, 2021.
Happy 2021, friends around the world!
I hope the new year has started well for all of you, and that you're happy, safe, and healthy!
I sure miss singing live in front of an actual crowd IRL! But, here's something that's almost just as good! I livestream several times per week on Sessions Live, an amazing app just for livestreaming. It's free to join, but if you choose to send tips (or "love", as it's called on Sessions) that's totally up to you. You can request songs, join my Purple Crew and just by listening and tapping the stars, you can help me climb up the leaderboard and yeah, help me earn more money. (Earning any money singing these days is pretty amazing, just saying.) You can find my Sessions Live profile here: https://sessionslive.com/AnnMarita/ or download the Sessions Live app.
Find my streaming times in the above image!
Peace and joy, everyone!
Ann-Marita.
November 30, 2020.
Season's Greetings, friends around the world! 
Ann-Marita's brand new original Christmas single is now available! This is a holiday love song, about appreciating the little things—which are actually not so little after all. We're hoping this song will find its way into people's hearts and homes this holiday season, and spread some cheer and love around the globe. Check out the YouTube lyric video, or listen on Spotify, Amazon, or Bandcamp.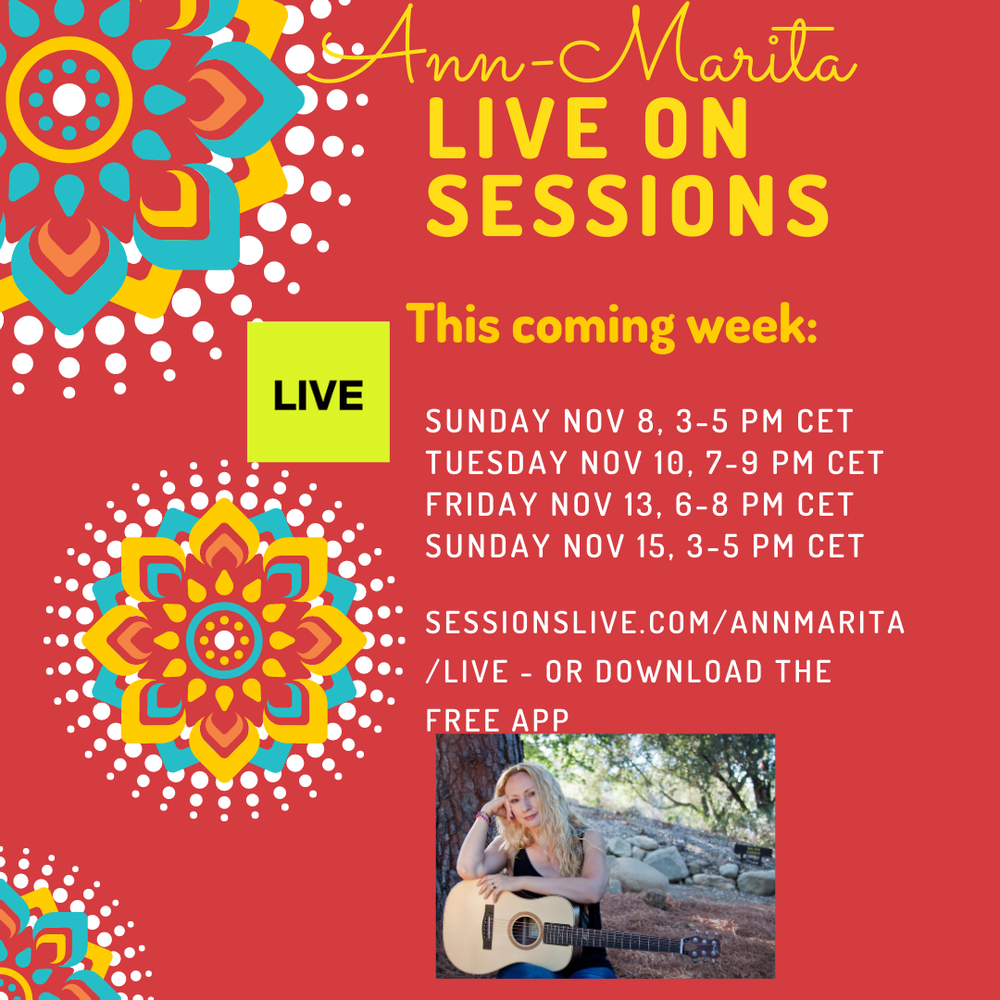 September 4, 2020.
Dear friends!

I'm so excited about this one. My new single, "The Ragged End of Your Rope" has been released.

A few weeks ago, I asked friends, family, and fans around the world to send me photos that encompass their day-to-day lives in 2020, navigating through the radical changes we've all been experiencing. I put the photos together in a 2020-style music video for "The Ragged End of Your Rope". Please take a few minutes to watch the video, and give it a thumbs up if you feel so inclined.

Thank you all, thank you to those of you who submitted photos, and be safe, be well!

Peace and joy,
Ann-Marita.